Northern Rústico
Northern Rústico finds Barker returning to his first and long-standing musical love, the guitar. This collection of instrumentals is a culmination of all the musical tenets picked up throughout the decades, a cementing of identity to move forward as a guitarist and composer. Northern Rústico is an album to listen to while reading, then putting the book down and slipping into a gentle reverie. Smooth Jazz with a rusty edge.
There's a lot of diversity stylistically on this record. Tracks shift from 70's era progressive rock to dusty country melodies reminiscent of 'Midnight Cowboy.' Some tunes evoke images of expansive prairie skylines, or the shifting northern lights, while others have kinetic energy reminiscent of a bustling outdoor market. The album's sequencing accentuates this shifting of gears, the effect being a delightful journey back and forth between two parallel interwoven narratives.
1. All Roads To You
2. A Northern Nights Dream
3. Person Place Thing
4. Good Tidings
5. Tomo Mi Gato
6. Airglow
7. Rústico
8. Where'd You Come From
9. The Lion Trials
10. Catatónico
Listen To The Album
EPK
All Compositions by Andrew James barker SOCAN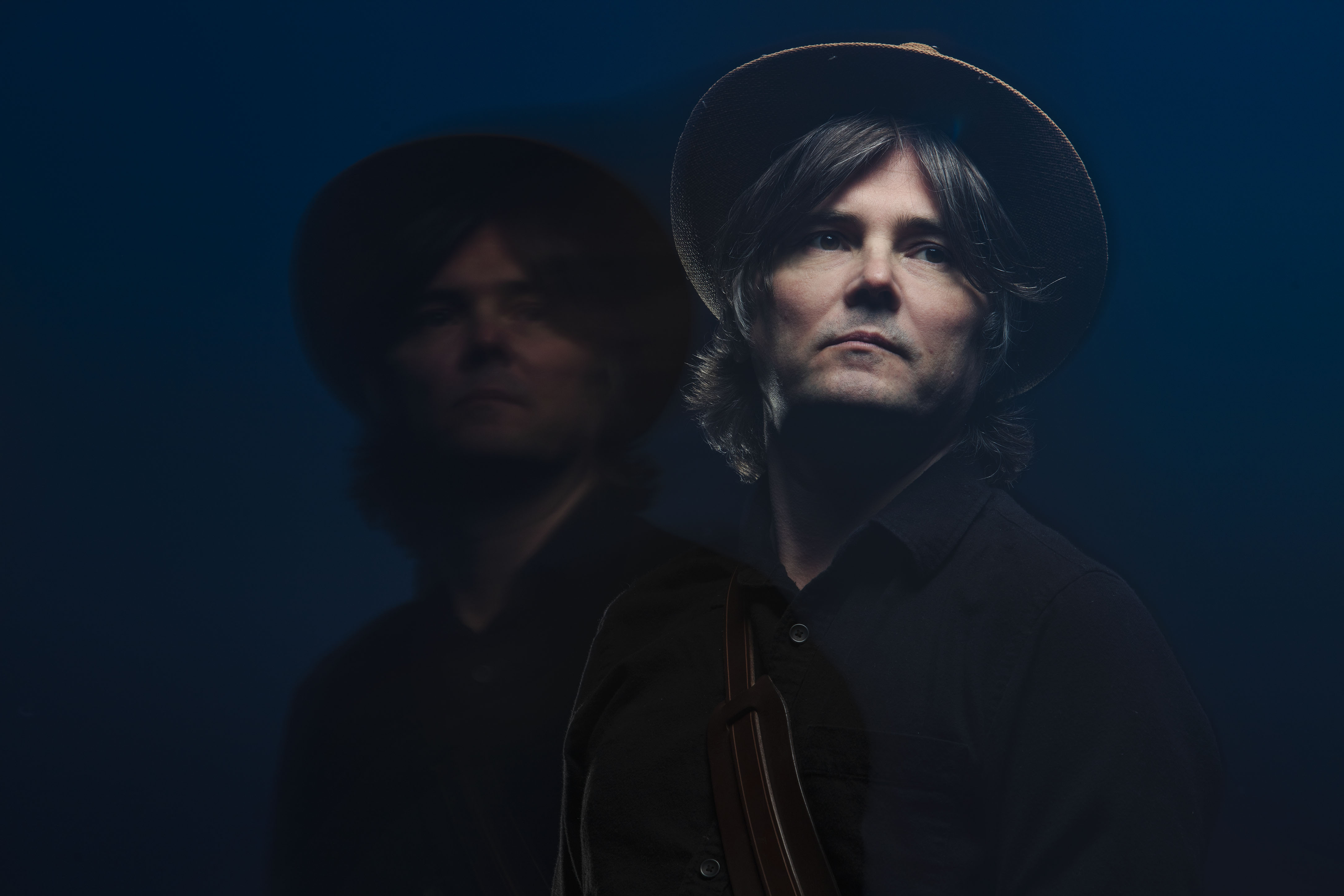 Players
Andrew James Barker - Guitars, LapSteel, Synth, and Bass on tracks 3, 4, 6, 9, 10.
Mack Longpre - Drums/Percussion tracks 1, 3, 5, 7, 8, 9.
Neal Davis - Bass tracks 1, 2, 5, 8.
Michael Herring - Bass track 7.
James McKie - Violins tracks 8, 10.
Braxton Raymond - Bass Clarinet track 4. Flutes track 7.
Ken Yoshioka - Harmonica track 8.

Engineering
Mixed by Andrew James Barker
Mastered by Harris Newman at Greymarket Mastering
Guitar/Bass/LapSteel/Synth recorded by Andrew James Barker unless otherwise credited below.
Drums were recorded by Mack Longpre.
Flute/Bass Clarinet recorded by Braxton Raymond.
Harmonica was recorded by Ken Yoshioka.
Bass tracks 1, 2, 5, and 8 were recorded by Neal Davis.
Bass track 7 was recorded by Michael Herring.
Violins recorded by James McKie.

Art
Cover Photo By Andrew James Barker, sculpture by an Unknown Artist.
For Catalina Posada-Barker, all roads to you.